Perdia Education delivers solutions for students, universities, businesses and their employees through multiple product offerings. We recognize and address the desires of today's student, the challenges universities face in securing enrollments, and the significance of training and education in a workplace.
For nearly 30 years, our directory of accredited U.S. distance education programs has helped over 40 million prospective students research educational opportunities while helping institutions increase their nationwide visibility and drive enrollments in their online programs. Our revolutionary, patent-pending mobile enrollment solution, Emma addresses the shifting demographics and communication preferences of students. The product supports colleges and universities by securing enrollments – guiding learners through initial inquiry to sitting class. We understand the importance of data and analytics in the education space and provide a range of assessment and educational services addressing these needs. Our workforce development tools are leading edge and assist businesses seeking cost-effective ways to service employees through training and development solutions.
Perdia traces its roots to 1989, first year of print publication of GetEducated, later to migrate to an online format in 1998. We are exclusively focused on the education industry and have a rich history of success with over 100 years of combined experience in our executive team. Churchill, speaking about Russia in 1939, once said "It is a riddle, wrapped in a mystery, inside an enigma" and the same can be said to describe post-secondary education. On one hand we go to college to gain the knowledge and skills to enter the workplace and leverage our training to innovate through new challenges – yet the same institutions who provide us this wealth of knowledge themselves are sometimes many years behind other industries in innovation and advancement of their core mission – finding, enrolling, and educating students. Our solutions and guidance can help institutions breakthrough with cutting-edge technology and a focus on the future; it's our gift to provide help to the same institutions that helped shape us as students and graduates so many years ago.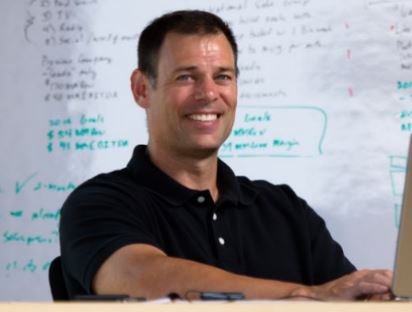 Tony Huffman
President
Perdia Education (Approved Colleges, LLC) was founded by industry veteran Tony Huffman who has over 20 years' experience in the online education industry.  After transitioning from the accounting profession, Tony began working in the Ed Tech space while at Audible.com in the late 90s where he worked closely with Microsoft to transition their CD Rom based worldwide sales update / training "Drivetime" to Audible's online and secure digital distribution system.
He later spent 10 years as an SVP in the online post-secondary education industry culminating with creation of Test Drive College, a program that allowed students to gauge their readiness to enter an online program by taking a free, credit-bearing online course that was transferrable to partner institutions.
Tony created Perdia Education to provide better solutions for students, universities, and businesses alike. Perdia Education employs a dedicated team of 20 and is based in Monterey, Virginia; roughly 3 hours southwest of Washington DC. Tony earned a BBA – Accounting from James Madison University.