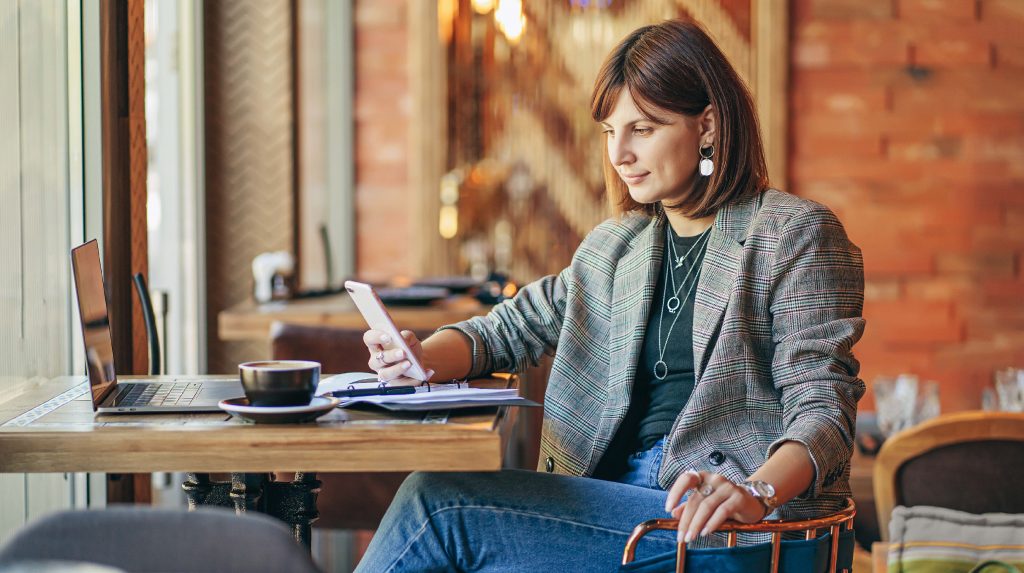 Distinctions Between Admissions and Enrollment in the Digital Age
Your mobile enrollment strategy should match the way people use technology
Undergraduate enrollment is on a decline nationwide except for small pockets of growth. In the fall of 2021, student numbers grew by 4.3 percent at highly-selective private institutions and by 1 percent at highly-selective public flagships; all other colleges and universities saw declines. Overall, undergrad enrollment fell by 3.2 percent, and along with the pandemic-driven declines from last year, this sets the stage for the biggest two-year dip in undergraduate numbers in more than 50 years. 
Institutions have been scrambling to find causes for and solutions to the problem. One of the most promising solutions has been to digitize education in general, and enrollment processes in particular, with tools including mobile enrollment management. 
To manage mobile enrollment effectively however, school administrators need to have a clear view of how enrollment and admissions differ, both in traditional contexts and on a mobile platform. 
Admissions encompasses all contact between the candidate and institution from the moment the candidate first expresses interest in the school to the moment that they register as a student. Enrollment is the culmination of the admissions process, a sealing of the deal.
Enrollment, as a distinct stage, has its own quirks and its own rationales, some of which may not be addressed adequately in a school's existing admissions strategy. And mobile enrollment presents quirks within those quirks.
The need to focus on the enrollment stage is clear: the average proportion of students admitted to a college who actually go on to enroll, the yield rate, has been hovering around 1 in 3 across the country for some time. This discrepancy arises from a number of factors, many within administrators' control, some perhaps not. 
Colleges can offer a valuable education and have a sound plan to communicate that value, but in the end the decision to enroll will always lie with individual students. A big part of a mobile enrollment strategy is finding creative ways to improve an individual's admissions experience and increase yield rates.
One prong of a strategic enrollment plan to prevent applicants from being lost is to put more energy into supporting students who have already applied, as opposed to emphasizing lead generation to a fault. Some students may be intimidated by admissions processes after the initial application. Maybe they have questions and don't know where to turn for answers. Maybe they simply get cold feet about attending. All of these can contribute to enrollment drops, and all can be addressed within a mobile enrollment management plan.
Mobile enrollment management involves the challenge of offering pre-enrollment support remotely, without it feeling perfunctory or cold. Online enrollment managers already wear many hats, from overseeing online recruitment, to monitoring intake statistics, to creating communications as part of colleges' PR strategies. Expecting them to oversee the admissions experience of online students in full detail would add a lot to an already full plate. Luckily, a good mobile enrollment platform will have the power to take some of the pressure off these officials. 
Perdia's Emma™, a mobile enrollment management app made with the modern student's cellphone affinity in mind, has that power. Emma's many functions include personal education assistance (much like an advisor would offer in-person), admissions interviews, post-application nurturing, start coaching, and more. These offerings are all the more important as the shift toward online education increases, since colleges without digital learning capabilities risk suffering further enrollment declines. 
For colleges ready to seize the future, Emma makes mobile enrollment management part of a seamless online admissions process designed to help students feel supported, understood, and eager to move forward with enrollment after they are admitted.